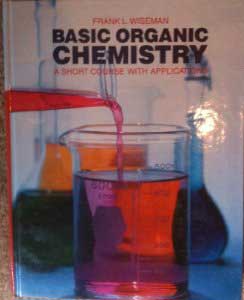 Basic Organic Chemistry – A Short Course with Applications covers the basics of the organic chemistry, this book is suitable for juniors who are new to organic chemistry to learn the basics of organic chemistry.
Basic Organic Chemistry consists of 18 chapters
Bonding in organic compounds
The alkanes
Alkenes and alkynes
An introduction organic reactions
Reactions of alkenes and alkynes
Aromatic compounds
Stereochemistry
Organic halogens compounds
Alcohols, phenols and ethers
Amines
Aldehydes and ketones
Carboxylic acids
Derivatives of carboxylic acids
Carbohydrates
Lipids
Proteins
Nucleic acids
Spectroscopy
Free download Basic Organic Chemistry: A Short Course with Applications by using download button. This download link is tested and found free of viruses.
Download Instructions
After opening download link press ctrl + S to save this book OR click on file menu a drop down menu will open than click on Download to save this book.