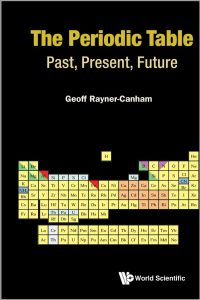 Free download The Periodic Table Past, Present, Future written by Geoff Rayner-Canham in pdf.
"Periodic Properties? That's easy! Properties down a couple of Groups, properties across a sample Period, done!" A not uncommon view. Yet there is a richness of relationships, some obvious, some not, which makes an in-depth look at the chemical elements a rewarding adventure. Ronald Rich eloquently described the lure of periodicity in all its manifestations:
One of the fascinations of inorganic chemistry is the existence of a wide variety of relationships among the elements and their properties-relationships that show an encouraging degree of order, but a tantalizing variability and novelty. These qualities make the "family of elements" an apt metaphor: while members of a family have much in common, each member also has his[/her] own individual personality.
This book is not a data-filled comprehensive (and boring) compilation. Instead, by looking at some patterns and trends from different perspectives, the Author hopes that the Reader will find this book stimulating and thought-provoking. Without doubt, there are additional interesting and/or curious linkages and patterns of which the Author is unaware.
Con

tents
Isotopes and Nuclear Patterns
Selected Trends in Atomic Properties
First Period Problems
The Group 3 Problem
Categorizations of the Elements
Isoelectronicity
Group and Period Patterns among the Main Group Elements
Patterns among the Transition Metals
Group (n) and Group (n + 10) Relationships
Chemical "Knight's Move" Relationship
Isodiagonality
Lanthanoids, Group 3, and Their Connections
Actinoid and Post-Actinoid Elements
Pseudo-Elements
Free download The Periodic Table Past, Present, Future written by Geoff Rayner-Canham in pdf from following download links.
Follow these instructions to unlock the download links. Sometimes download link(s) is/are not visible on mobile devices, so if you face this issue, kindly do visit this page via laptop/desktop computer.
Password for Download Links: chemistry.com.pk
File Size: 14.4 MB. Pages: 311. Download Instructions. Please read Disclaimer.
You may also like to free download
Free Download Hundreds of Best-Selling Chemistry Books from HERE.
P.S: If the download link(s) is/are not working, kindly drop a comment below, so we'll update the download link for you.
Happy downloading!