Here we'll tell you how to download chemistry books from Chemistry.Com.Pk as we get a lot of comments regarding this.
On Chemistry.Com.Pk we don't host any chemistry books on our server, we just share download links for chemistry books which we find on the internet.
New Updated Download Instructions –
VIDEO
Video

Instructions


There are two parts of this guideline.
How to get download links
How to download books
Part 1: How to Get Download Links
When you open a book URL, scroll down the page you'll find something like below.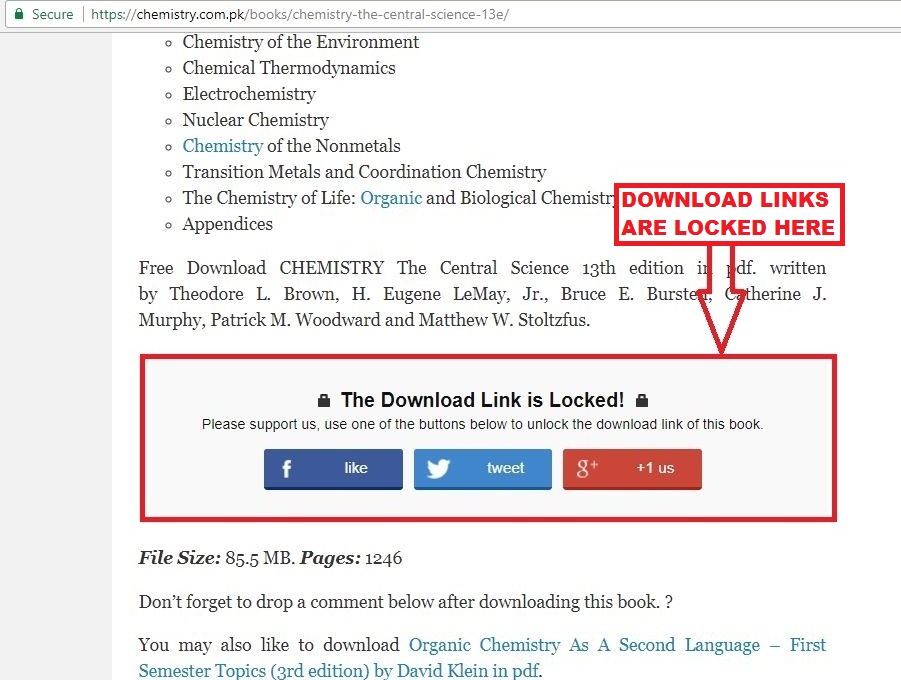 Here you've three options to unlock the download links i.e. Facebook like, Twitter tweet and Google plus.
Here we discuss Facebook Like options as a reference. Click on Facebook like button.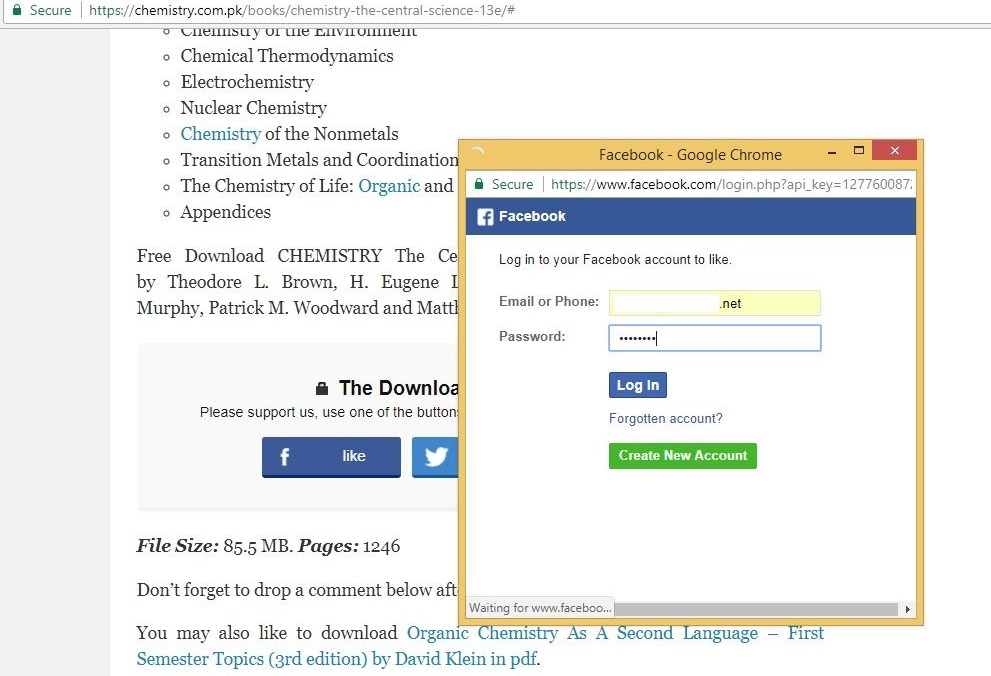 You may see something like above if you haven't already logged in to your Facebook account.
Once you liked on Facebook you'll see something like this.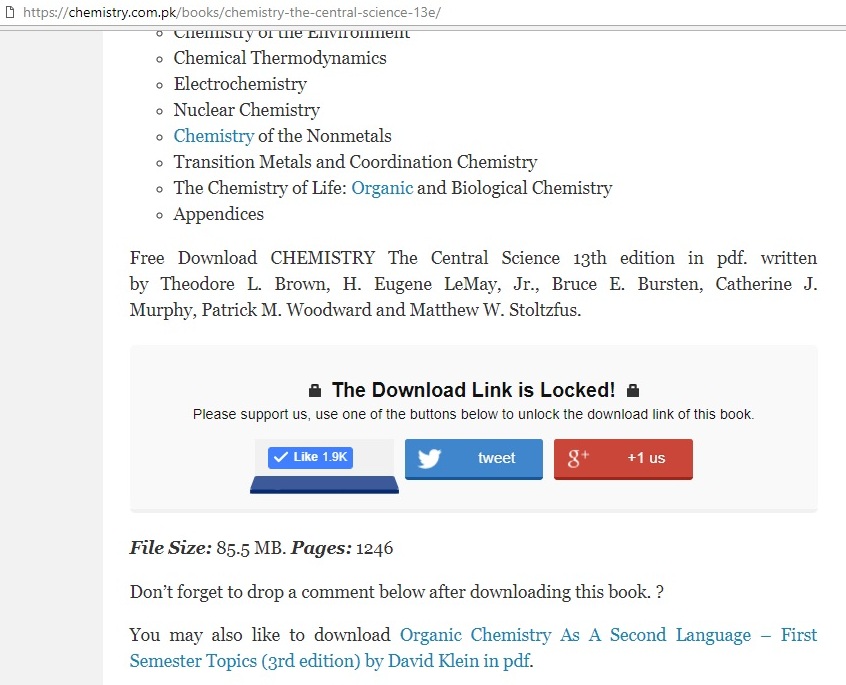 Here y0u go, you get download links after Facebook like or else you can use Tweet or Google plus options in the same way.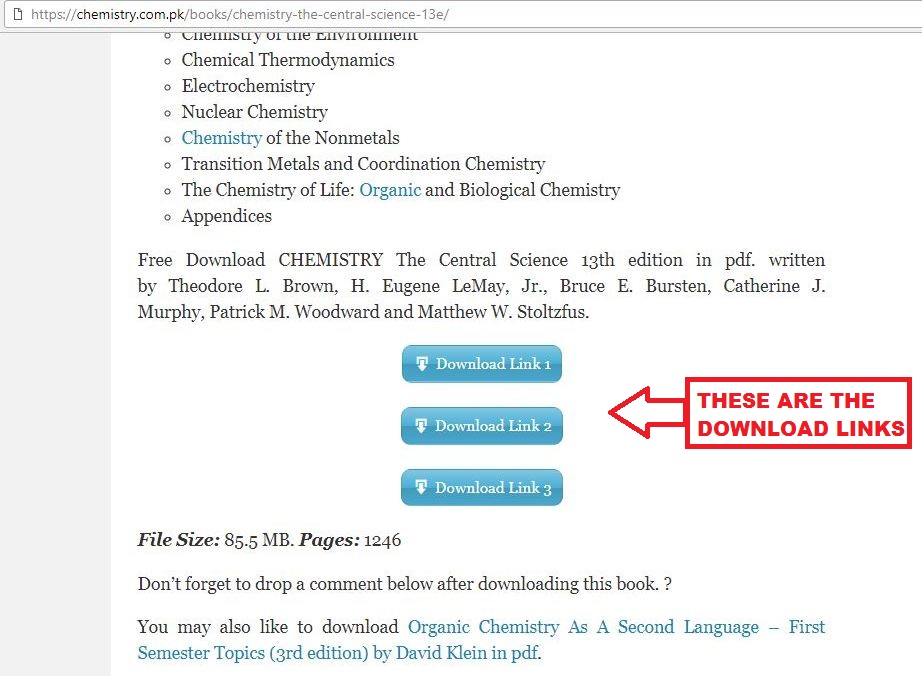 Now come to the part 2.
Part 2: How to Download Books
We mostly share download links from Google Drive, Box, Zippyshare, Datafilehost, Mega and MediaFire etc.
Most of the times Download Link 1 is for Google Drive, so let's discuss.
Once you clicked on Download Link 1, you will find something like this.


…follow the given instructions.

So you successfully downloaded your favorite chemistry book. 🙂
Let have a look another file host service i.e. Zippyshare, if you clicked a download link which leads to Zippyshare then you'll find something like below.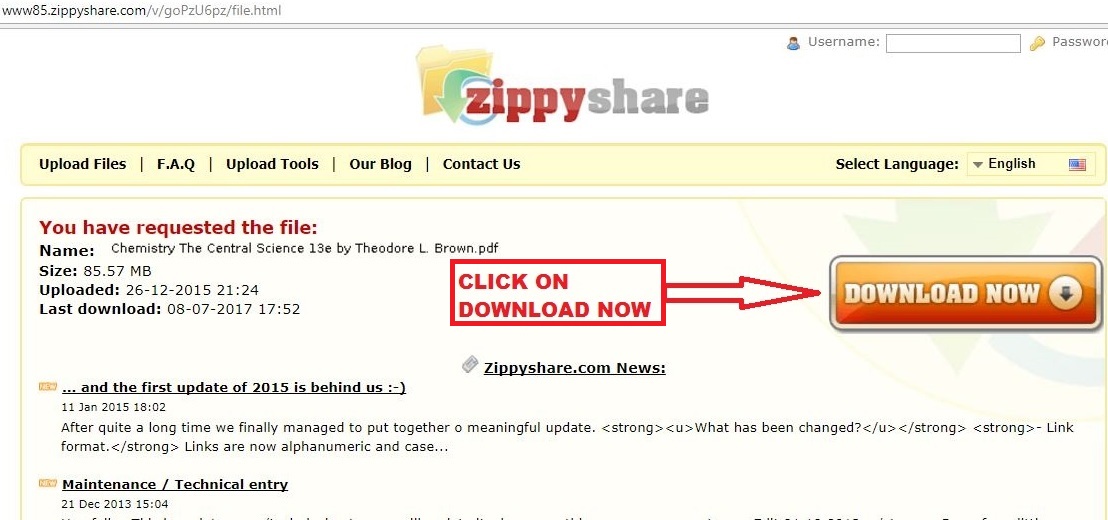 So here we go. Hopefully, you clearly understood how to get download links and download chemistry books.