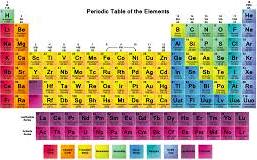 A Complete Book on Periodic Table of the Elements is published by Los Alamos National Laboratory's Chemistry Division.
This book is a resource for Elementary, Middle School and High School Students.
In this book 109 elements' properties and characteristics are given.
Atomic number, atomic symbol, atomic weight, electronic configuration, history, sources, compounds, uses, forms and isotopes of each element are given.
Get a free digital copy in .pdf of this book from below given link. The given download link is test by me and found spam and virus free

P.S: After opening download link press ctrl + S to save this book OR click on file menu a drop down menu will open than click on Download to save this book.