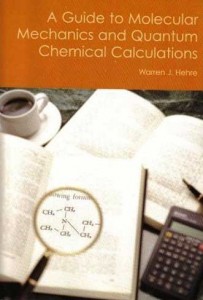 A Guide to Molecular Mechanics and Quantum Chemical Calculations is written by Warren J. Hehre and published by Wavefunction, Inc. in 2003.
In this book following topics are covered
Potential energy surfaces
Quantum chemical models
Molecular mechanics models
Graphical models
Equilibrium geometries
Reaction energies
Vibrational frequencies and thermodynamic quantities
Equilibrium conformations
Transition-state geometries and activation energies
Dipole moments
Overview of performance and cost
Obtaining and using equilibrium geometries
Using energies for thermochemical and kinetic comparisons
Dealing with flexible molecules
Obtaining and using transition-state geometries
Obtaining and interpreting atomic charges
Stabilizing unstable molecules
Kinetically controlled reactions
Application of graphical models
You can free download this book from given below download link. This download link is tested by us and found spam free and trusted.

P.S: After opening download link press ctrl + S to save this book OR click on file menu a drop down menu will open than click on Download to save this book.