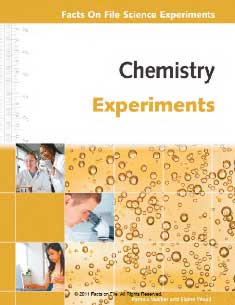 Chemistry Experiments – Facts on File Science Experiments is written by Pamela Walker and Elaine Wood and published by Infobase Publishing in 2011.
Table of Contents of Chemistry Experiments
The Smell of an Ester
The Chemistry of Toothpaste
Water Softeners
Lewis Structures
Making Soap
Ozone Depletion
Catalysis of Hydrogen Peroxide
Wood Alcohol
Solutes Affect the Boiling Point of Water
Potable Water
Solutions and Spectrophotometry
Endothermic and Exothermic Reactions
Finding Molar Mass
Chemical Moles
Heat Energy
Chloride Levels
The Rate of Rusting
Thin Layer Chromatography
Levels of Sugar
Microscale Percent Composition
Free download Chemistry Experiments by Pamela Walker and Elaine Wood by clicking on following download button. This external download link is tested and found free from viruses.

How to Download?
After opening download link press ctrl + S to save this book OR click on file menu a drop down menu will open than click on Download to save this book.