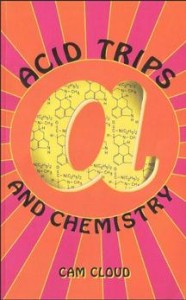 Acid Trips and Chemistry is written by Cam Claud and published by Ronin Publishing Berkeley, CA.
In this book following topics have been covered.
The acid experience
Stages of a trip
Dose, set and setting
Psychological effects
Acid and creativity
Spiritual experiences
Bad trips
Covert dosing
Acid law
Psychedelic seeds
Acid synthesis
Ergot cultures
Tartrate from ergot
Acid from tartrate
Free download Acid Trips and Chemistry by Claud from given below download link. This download link is tested and found free of spam and viruses.

P.S: After opening download link press ctrl + S to save this book OR click on file menu a drop down menu will open than click on Download to save this book.