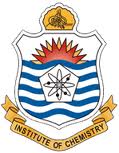 University of the Punjab (PU) is established in 1882 at Lahore-Pakistan and it is one of the oldest and largest university of the Pakistan. University of the Punjab (PU) is public sector general university. PU is chartered by Government of the Punjab and recognized by Higher Education Commission of Pakistan. University of the Punjab is also known as Punjab University.
Punjab University has 5 campuses in different cities of Punjab.
Quaid-e-Azam Campus
Allama Iqbal Campus
Gujranwala Campus
Khanspur Campus
Jhelum Campus
Institute of Chemistry, University of the Punjab is located at Quaid-e-Azam Campus (New Campus) of the university. Institute of Chemistry was established as University Chemical Laboratories in 1923. Later it was renamed to Institute of Chemistry. One of its students Dr. H. Gobind Khorana was awarded Nobel Prize in 1968.
Institute of Chemistry is well established institute of the university, it offers academic programs in undergraduate, graduate, postgraduate and doctorate in analytical chemistry, applied chemistry, biochemistry, inorganic chemistry, organic chemistry, physical chemistry and polymer chemistry.
Academic Programs
Bachelor of Science (BS – 4 years)
Master of Science (M.Sc – 2 years)
Master of Science – Self Support Evening Program (M.Sc – 2 years)
Master of Philosophy (M.Phil – 2 years)
Doctor of Philosophy (Ph.D – 3 years)
Contact Details

Postal Address: Institute of Chemistry, University of the Punjab, Quaid-e-Azam Campus (New Campus), Lahore, Pakistan

Phone: 0092-42-99230463 and 0092-42-35832604

Webpages: http://pu.edu.pk/home/department/44/Institute-of-Chemistry and http://www.chemistrypu.com/