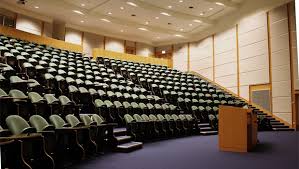 Syed Babar Ali School of Science and Engineering (SBASSE), Lahore University of Management Sciences (LUMS) Lahore is organizing an online chemistry talk on Importance of Ligand Design in the Synthesis of Co(II)/(III) Based Redox Mediators for Dye-Sensitized Solar Cells by Dr. Muhammad Kashif on Friday July 4, 2014 at LUMS Lahore.
Introduction of the Speaker
Dr. Muhammad Kashif has a PhD from Monash University in Australia. The topic of his research thesis was "Cobalt(II)/(III) based Redox Mediators for Dye-Sensitized Solar Cells". He is a postdoctoral research fellow at the same University. Currently, he is working on conducting, organic and inorganic materials for application in renewable energy technologies. In his research he used metal complexes as redox mediators, based on higher denticity of the ligand. The results of his research have been accepted for publication in well-reputed chemistry journals such as JACS and ACI. The editors of ACI selected his paper as a "hot paper".
Before joining Monash he did his MPhil in organic chemistry at Quaid-i-Azam University, Pakistan. His MPhil thesis was on the "Synthesis and Characterization of 1-Sulfonyl Derivatives of Hydantoins as Potential Hypoglycemic Agents". The outcome of his research was published in peer-reviewed international journals. He received fully funded Monash graduate scholarships for the completion of his PhD. He has delivered talks at many international conferences, including CalTech and UC Berkeley. He is working in close collaboration with Prof. Jeff Long at UC Berkeley.
Event Title: Chemistry Talk on Importance of Ligand Design in the Synthesis of Co(II)/(III) based Redox Mediators for Dye-Sensitized Solar Cells

Date: Friday July 4, 2014 (12:00-01:00 pm)

Venue: Dean Office, Smart Lab, Syed Babar Ali School of Science and Engineering (SBASSE), Lahore University of Management Sciences (LUMS), DHA, Lahore Cantt, Lahore, Pakistan
Contact Details
Postal Address: Syed Babar Ali School of Science and Engineering (SBASSE), Lahore University of Management Sciences (LUMS), DHA, Lahore Cantt, Lahore, Pakistan
Phone: 0092-42-35608000
Fax: 0092-42-35725048
Webpage: http://lums.edu.pk/event-details.php/chemistry-talk-on-synthesis-of-coii-iii-based-redox-mediators-for-dye-sensitized-solar-cells-2738