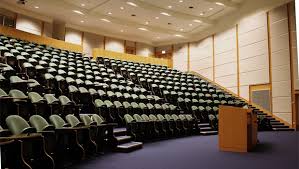 Virtual Education Project Pakistan (VEPP) in collaboration with the LEJ National Science Information Center, International Center for Chemical and Biological Sciences (ICCBS), University of Karachi is conducting a 4-week online course entitled "Basics of Chromatography" by Dr. Muhammad Iqbal Bhanger commencing from August 11, 2014. Lecture will be between 10:00 am to 12:00 noon on Monday and Wednesday through video conferencing facility in L.E.J National Science Information Center, ICCBS, University of Karachi.
This 1 credit hours course is designed for Ph.D. scholars. This course provides the student with a solid understanding of the fundamental concepts of Chromatography TLC, HPLC and GLC. It introduces the fundamentally important concepts associated with various chromatographic techniques including hardware basics, modes of analysis, column chemistry, important parameters of the mobile phase, pH, buffer strength and type, sample preparation and much more.
Introduction of the Speaker
Prof. Dr. Muhammad Iqbal Bhanger has completed his Ph.D. from University of London,
U.K. in 1979, and Post-Doctoral Research from University of Pittsburgh, USA in 1987. He has been teaching in International Centre of Chemical & Biological Sciences, University of Karachi since 2012. He has served National Centre Of Excellence in Analytical Chemistry (NCEAC), University of Sindh, Jamshoro as Professor and Director till 2012. His fields of interest are supramolecular chemistry and its applications in sensor and separation sciences, Functionalized magnetic nanoparticles as chemosensors and adsorbents for metal ions and organics in environmental and biological systems, Development of chromatographic and spectroscopic methods of analysis with improved figures of merit for analysis of various analytes. He has received
Presidential Award Aezaz-e-Fazeelat, Prof. Atta-ur-Rahman Prize / Gold Medal in Chemistry by the Pakistan Academy of Sciences, and also been honoured as Productive Scientist in category "A" in 2010 – 2012 by the Ministry of Science & Technology. He is serving as Editor-in-Chief, Journal Chemical Society of Pakistan. He has published 180 quality research papers in Peer reviewed journals and delivered Plenary lectures in several international conferences
Registration
For registration, kindly contact VEPP Focal Person in your University. The L. E. J. Center will issue a certificate (1 credit hr) to successful participants.
Click Here to find focal person in your university. Find course details here
Event Title: Online Course: Basics of Chromatography

Date: 11th August to 3rd September, 2014

Day: Monday and Wednesday [10:00 am to 12:00 noon]

Venue: Video Conferencing Facility, L.E.J National Science Information Center, ICCBS, University of Karachi, Karachi, Pakistan AND Video Conferencing Studios / Rooms of Participating Universities
Contact Details
National Coordination Office
Coordinator VEPP
Latif Ebrahim Jamal (LEJ) National Science Information Center, International Center for Chemical and Biological Sciences (ICCBS), University of Karachi, Karachi , Pakistan
UAN: 0092-21-111-222-292, Ext: 273, 274
Fax: 0092-21-34819018
Email: [email protected]
Webpage: http://vepp.edu.pk/ and Course Details