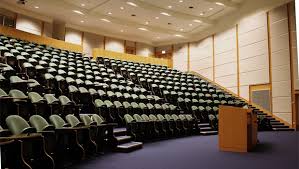 Virtual Education Project Pakistan is going to organize a 5-week online course entitled "Nuclear Magnetic Resonance Spectroscopy – Theory and Applications" by Dr. Muhammad Iqbal Choudhary will commence from 24 September, 2014  in the collaboration with LEJ National Science Information Center, International Center for Chemical and Biological Sciences, University of Karachi. Lecture will be delivered between 10:00 am to 11:00 am on Monday and Thursday through video conferencing facility in L.E.J National Science Information Center, ICCBS, University of Karachi.
This 1 credit hour course is designed for M. Phil/ Ph.D. students. The learning objective of this course is to familiarize students with the basic principles of NMR spectroscopy and how to interpret the 1D and 2D NMR spectra in order to elucidate the structures of unknown or known chemical entities. Students of this course will also learn the stereochemical assignments by NMR spectroscopy.
Introduction of the Speaker
Prof. Choudhary, Director, International Center for Chemical and Biological Sciences, is a leading scientist, whose contributions are recognized both at national and international levels by numerous prestigious awards, such as first Khwarizmi International Award by the President of Iran and ECO award in education 2006 by the President of Azerbaijan. His contributions for the promotion of chemical science in Pakistan, and his scientific discoveries in the fields of bioorganic and natural product chemistry have been recognized by the Govt. of Pakistan through the prestigious civil awards, Hilal-i-Imtiaz, Sitara-i-Imtiaz and Tamgha-i-Imtiaz from the President of Pakistan. His main areas of interest are bioorganic, structural organic and natural product chemistry, which have resulted in valuable discoveries at the interface of chemistry and biology. Dr. Choudhary has written and edited 27 books, most of which have been published in USA and Europe and has over 860 research publications in top international journals, 20 national and international patents, and over 24 internationally published books and over 7500 citations to his credit. His contributions in the field of applications of NMR spectroscopy are internationally recognized.
Registration
For registration, kindly contact VEPP Focal Person in your University. The L. E. J. Center will issue a certificate (1 credit hr) to successful participants. There is NO registration fee.
Click Here to find focal person in your university. Download Course Curriculum and Course Details.
Event Title: Online Course: NMR Spectroscopy – Theory and Applications

Date: 24th September- 17th November, 2014

Day: Monday and Thursday [10:00 am – 11:00 am]

Venue: Video Conferencing Studios / Rooms of Participating Universities AND Video Conferencing Facility, L.E.J National Science Information Center, ICCBS, University of Karachi, Karachi, Pakistan
Correspondence
Sheeba Naz
Manager
Virtual Education Project Pakistan (VEPP)
UAN: 111-222-292 Ext 274, 275
Email: [email protected]