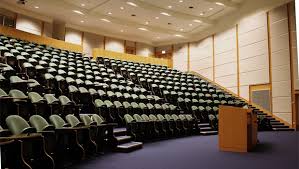 Virtual Education Project Pakistan is going to organize an online course entitled "Basic Concepts and Applications of X-Rays Diffraction Techniques" by Dr. Maqsood Ahmed will commence from 24 August, 2015  in the collaboration with LEJ National Science Information Center, International Center for Chemical and Biological Sciences, University of Karachi. Lectures will be delivered between 09:00 am to 11:00 am on Monday-Friday through video conferencing facility in L.E.J National Science Information Center, ICCBS, University of Karachi.
The Higher Education Commission has initiated a National Video Conferencing Program in collaboration with the L.E.J. National Science Information Center (ICCBS), University of Karachi. The program focuses on lectures/courses being delivered by eminent scholars/researchers in the chosen disciplines, aimed at building concepts, enhancing critical thinking, and developing understanding of the subject at undergraduate, graduate, and doctoral levels. This program also includes skill development courses/modules, and research lectures in which cutting edge technologies/research results in various fields of higher education will be presented. These lectures/courses are relayed nationwide in various Universities and other HEI through VEPP (Virtual Education Project Pakistan). Everyone eligible is welcome to register, attend and benefit from this important and innovative program.
Introduction

of the Speaker

Dr. Maqsood Ahmed is working as Assistant Professor at the Department of Chemistry, The Islamia University of Bahawalpur, Pakistan. He did his PhD on `Ultra high resolution crystallography of small molecules and proteins` from CRM2, University of Lorraine, Nancy, France where his work was focused on application and development of new methods for structure investigation using high resolution X-rays diffraction data collected at low temperature. He has also served as Assistant Professor at the Department of Chemistry of GC University Lahore as in-charge of the University`s X-rays diffraction laboratory.

Dr. Ahmed is an active player for the promotion of crystallography in Pakistan. He organized the first meeting of Pakistan Crystallographic Association in 2011 at GC University Lahore with funds from the International Union of Crystallography. He has represented Pakistan at more than a dozen international conferences and seminars, including the 65thLindau Nobel Laureate Meeting. He is a member of the National Committee on Crystallography. He was officially appointed to teach around 50 students from 8 countries at the IUCr-UNESCO Open Lab organized by the ICCBS, Karachi in May, 2014. At Islamia University Bahawalpur, he is establishing an X-rays diffraction laboratory with funding from HEC.
About

the Online Course

This one credit hour course is designed for MS & Ph.D. Scholars with little background in crystallography. The series of lectures will be aimed at introducing the student with the fundamental concepts of X-rays diffraction. It will be progressively organized in a manner that the candidate understands the reason why diffraction happens from a crystal and why the knowledge of space group symmetry is important in interpreting the diffraction patterns.

The candidates will be trained in solving and refining the structural model against the experimental data, thus familiarizing them with molecular modeling as well. The course will consist of theory sessions and hands on training sessions on a single crystal X-rays diffractometer and a series of softwares for data treatment right to publishing a paper on IUCr standards. At the end of the course, the candidate is expected to independently work on X-rays data.
Course

Content
History and overview of X-rays diffraction, comparison with spectroscopic methods, generation of X-rays and instrumentation, diffractometers and synchrotron, comparison of detector technology
Symmetry and group theory, Unit cell, point groups, space group symmetry, indexing of the crystal faces
Miller indices, reflection conditions and systematic absences and space group determination.
Direct space and reciprocal space, Ewald sphere, structure factor and electron density, Fourier synthesis
Various approaches to locate the atomic position from intensity data, Patterson method, direct methods, Molecular replacement, Charge flipping method, SAD & MAD phasing
Structure refinement and criteria for an acceptable structure, thermal ellipsoid diagram, CIF format, its editing and validation
Disorder and twinning
A brief introduction to powder diffraction method, instrumentation, applications, indexing of a powder diffractogram
Enrollment

through Virtual Education Project Pakistan
Relevant departments at participating institutions will offer the course to their own students and enroll eligible students in the course.
The department will make the schedule of class meetings known and ensure the delivery of lectures with the help of university Technical Coordinators.
The department will keep attendance records of the registered participants.
The department will conduct exams/tests and grade tests according to keys provided by the lecturers.
Departments will accept results and grant credit for the course to qualified registered students.
Departments will coordinate closely with focal persons to carry out all these activities and arrange for an on-line Students Evaluation of Teachers (SET).
How

to Register

For registration, kindly contact VEPP Focal Person in your University. The LEJ Center will issue a certificate (1 Credit hr) to successful participants.
Pro

gram

Date: August 24-September 03, 2015
Days: Monday-Friday
Timing: 9:00 am-11:00 am
Venue: L.E.J. National Science Information Center, and video conferencing rooms of participating Universities.
For

More Details Contact

Sheeba Naz
Manager
Virtual Education Project Pakistan (VEPP)
UAN: 111-222-292 Ext 274, 275
Email: [email protected]