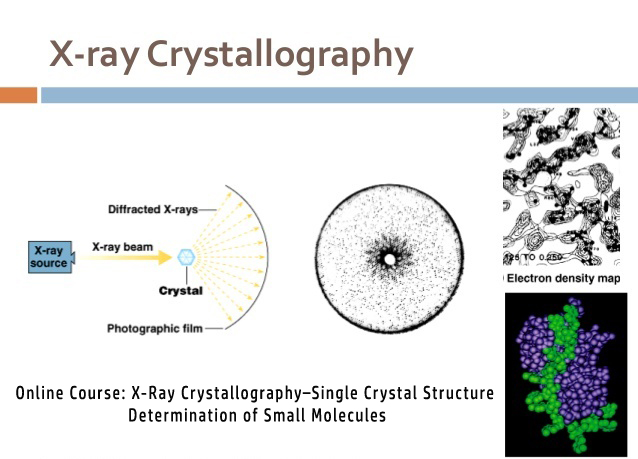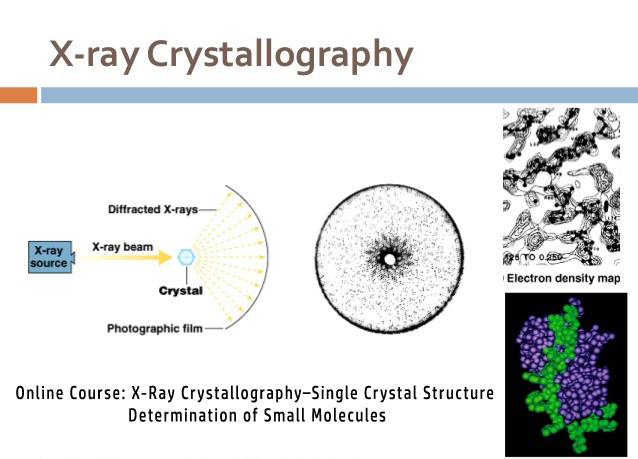 Virtual Education Project Pakistan (VEPP) is going to organize a free online course entitled "X-ray Crystallography–Single Crystal Structure Determination of Small Molecules" by Dr. Masood Parvez in the collaboration with L.E.J. National Science Information Center (ICCBS), University of Karachi from October 26 to December 07, 2015.
The Higher Education Commission has initiated a National Video Conferencing Program in collaboration with the L.E.J. National Science Information Center (ICCBS), University of Karachi. The program focuses on lectures/courses being delivered by eminent scholars/researchers in the chosen disciplines, aimed at building concepts, enhancing critical thinking, and developing understanding of the subject at undergraduate, graduate, and doctoral levels. This program also includes skill development courses/modules, and research lectures in which cutting edge technologies/research results in various fields of higher education will be presented.
These lectures/courses are relayed nationwide in various Universities and other HEI through VEPP (Virtual Education Project Pakistan). Every one eligible is welcome to register, attend and benefit from this important and innovative program
---
Title of the Course
X-ray Crystallography–Single Crystal Structure Determination of Small Molecules
Course Coordinator
Prof. Dr. Masood Parvez
Credit Hours
This course fulfills three credit-hours course requirements. On-site students at the ICCBS will have 45 hours of formal class.
Learning Objectives
X-ray crystallography is the ultimate method to study three-dimensional structures of solids at atomic and electronic level. A detailed insight into the theory behind XRD analysis will be provided from growing crystals suitable for XRD analysis to structure determination for publishing scientific papers supporting research activities of the participants in the course. An opportunity will be provided to download the programs used in XRD analysis and crystallographic data will be provided to each student to explain the theoretical aspects in the course as the lectures proceed. As a part of experimental assignment, crystallographic data will be assigned to each student to work on their own assignment and submit a report towards the end of the course
Programs Used
SHELXL-2013, WinGX, ORTEP3_for_Windows, PLATON [All programs should be downloaded free of charge with permission of the authors]
Textbook
The textbook for this course is: Understanding Single-Crystal X-ray Crystallography, ed. Dennis W. Bennett, 2010 edition, Wiley-VCH Verlag GmbH & Co. KGaA, Weinheim.
---
Introduction

of the Speaker

Dr. Parvez obtained Ph.D. in Chemistry from the Queen's University of Belfast, Northern Ireland in 1977. Dr. Parvez joined the Department of Chemistry, University of Calgary, Calgary, Alberta, Canada as a Professional Associate and Manager of X-ray Crystallography Laboratory on June 1, 1990. He was granted tenure in 1993 and promoted to Senior Professional Associate position. Dr. Parvez has retired on June 30, 2015 as a Senior Instructor.

Dr. Parvez provided X-ray crystallographic service in the department of Chemistry at the University of Calgary and trained highly qualified personnel to operate X-ray diffractometers and determine crystal structures of their compounds. Dr. Parvez is one of the top 50 contributors (# 43) to the CSD world-wide. Dr. Parvez has been involved in the studies of the molecular structures of physiologically active compounds with anti-allergic activities and potential drug molecules. Dr, Parvez has contributed to the publication of over 750 research articles in refereed international journals. He has served the department of Chemistry and the University of Calgary as member of various committees.

Dr. Parvez has also served as Director of X-ray Diffraction Laboratory, Director of Freshman Laboratories, and Lecturer, The Pennsylvania State University, University Park, Pennsylvania, USA from February 1985 – May 1990. Dr Parvez is a life member of Chemical Society of Pakistan.
Program

Details

Date: 26th October-7th December, 2015

Day: Monday to Friday (Time: 9:00-11:00 am)

Venue: Videoconferencing studios/rooms of participating Universities.
Enrollment

through Virtual Education Project
Relevant departments at participating institutions will offer the course to their own students and enroll eligible students in the course.
The department will make the schedule of class meetings known and ensure the delivery of lectures with the help of university Technical Coordinators.
The department will keep attendance records of the registered participants.
The department will conduct exams/tests and grade tests according to keys provided by the lecturers.
Departments will accept results and grant credit for the course to qualified registered students.
Departments will coordinate closely with focal persons to carry out all these activities and arrange for an on-line Students Evaluation of Teachers (SET).
How

to Register

For registration, kindly contact VEPP Focal Person in your University. The L. E. J. Center will issue a certificate (3 credit hrs) to successful participants.

Find list of focal persons here.
For

Correspondence

Sheeba Naz
Manager
Virtual Education Project Pakistan (VEPP)
UAN: 111-222-292 Ext 274, 275
Email: [email protected]

For more details click here.