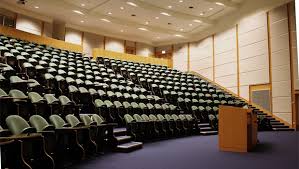 Virtual Education Project Pakistan (VEPP) is organizing a free online lecture "Good Supervision and Development of Essential Research Skills" by Dr. Nessar Ahmed (Reader in Clinical Biochemistry, School of Healthcare Science, Manchester Metropolitan University, Manchester, United Kingdom) on December 30, 2015.
Introduction

of the Speaker

Dr. Nessar Ahmed is a Reader in Clinical biochemistry at the School of Healthcare Science, Manchester Metropolitan University, UK. He is an Adjunct Professor of Biochemistry at the International Centre for Chemical and Biological Sciences, University of Karachi and a Visiting Scientist at the King Abdul Aziz University, Jeddah, Saudi Arabia. Dr Ahmed received his postdoctoral training at the New York Medical College, USA and University of Birmingham, UK. Dr Ahmed is a Fellow of the Institute of Biomedical Science and holds membership of the Biochemical Society, Association for Clinical Biochemistry, Diabetes UK, Diabetes and Obesity Research Network and the International Maillard Reaction Society, USA. His research interests include: glycation of growth factors and their role in impaired wound-healing, identification of natural products with antiglycation, antioxidant and antiangiogenic properties and lead and manganese levels in childhood iron deficiency. He received the British Muslim Award 2014 for Services to Sciences & Engineering and in 2010 he received the MMU Teaching Award for Best Supervisor by MMU Student's Union. He is an author/editor of four highly regarded textbooks used worldwide on biomedical science programs. These include Biology of Disease published in 2007 by Taylor and Francis, Clinical Biochemistry and Biomedical Science Practice both published in 2011 by Oxford University Press and Blood Science: Principles and Pathology published in 2014 by Wiley-Blackwell.
Abs

tract

Postgraduate research training is crucial for successful PhD completion. Indeed, there is considerable emphasis in some countries for PhD degrees to be awarded within the designated time period. A successful PhD programme should ensure that the student not only completes a challenging research project but also participates in suitable training to develop a wide range of transferable skills expected of a doctoral graduate. Good supervision will therefore be crucial for a successful outcome. This presentation will discuss what constitutes good supervision and how we can ensure development of essential research skills. The session should be of interest to junior academics embarking on research supervision as well as current PhD students. It might also be of interest to more experienced academics looking to refresh their supervisory skills.
Event Title: Online Lecture: Good Supervision and Development of Essential Research Skills

Event Date: December 30, 2015

Event Venue: Video Conferencing room of the L.E.J. National Science Information Center, ICCBS, University of Karachi and Video Conferencing Rooms/Studios of Participating Universities
For

Correspondence

Sheeba Naz
Manager
Virtual Education Project Pakistan (VEPP)
UAN: 111-222-292 Ext 274, 275
Email: [email protected]