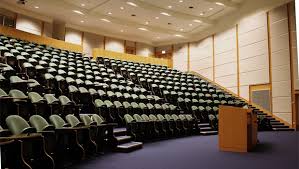 An on-line course entitled "Tracking the Reactivity in Chemistry: From Data to Knowledge and Knowledge to Data" by Prof. Dr. Alain Krief (Emeritus Professor of Chemistry at University of Namur, and Executive Director at International Organization for Chemical Sciences in Development (IOCD), Belgium) is being organized by Virtual Education Project Pakistan (VEPP). The course will commence from Monday, 14th December, 2015. The lectures will be between 9:00 a.m. to 11:00 a.m. through Video Conferencing facility at the L.E.J. National Science Information Center, International Center for Chemical and Biological Sciences (ICCBS), University of Karachi.
This course is of 1 credit hour. Organic chemistry mainly relay on visual perceptions and words that allow describing experiments and theories and are at the roots of education and creativity.
Course Content
Bringing the basic perception
Reactivity
Retrosynthesis: Pyrethroic acids
Program

Details

Date: December 14-31, 2015
Day: Monday, Wednesday & Thursday
Time: 9:00-11:00am
Venue: Videoconferencing studios/rooms of participating Universities.
How to Register
For registration, kindly contact VEPP Focal Person in your University. The L. E. J. Center will issue a certificate (1 credit hr) to successful participants.
Find list of focal persons here.
ENROLLMENT THROUGH VIRTUAL EDUCATION PROJECT
Relevant departments at participating institutions will offer the course to their own students and enroll eligible students in the course.
The department will make the schedule of class meetings known and ensure the delivery of lectures with the help of university Technical Coordinators.
The department will keep attendance records of the registered participants.
The department will conduct exams/tests and grade tests according to keys provided by the lecturers.
Departments will accept results and grant credit for the course to qualified registered students.
Departments will coordinate closely with focal persons to carry out all these activities and arrange for an on-line Students Evaluation of Teachers (SET).
For Correspondence
Sheeba Naz
Manager
Virtual Education Project Pakistan (VEPP)
UAN: 111-222-292 Ext 274, 275
Email: [email protected]