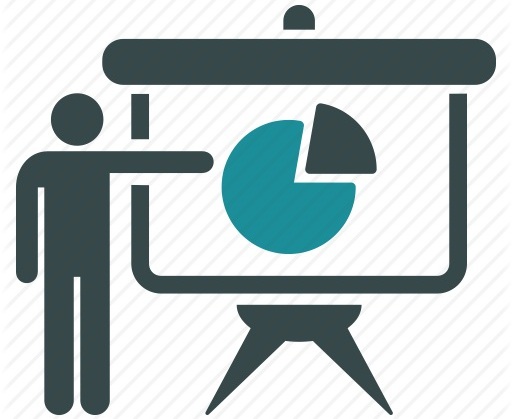 Virtual Education Project Pakistan (VEPP) is going to organize a free online course entitled "Findings from Mass Spectrometric Data and How to solve the Mass Spectra" by Dr. Syed Ghulam Musharraf, commencing from May 12, 2016.
About

the Course

This 1 credit hour course is designed for M.S. /Ph.D. Scholars. The learn objective of this course is to familiarize students with the basic concepts about the mass spectral interpretations and the reactions involved in different ion sources of mass spectrometer included Electron Impact (E.I), Fast Atom Bombardment (FAB), Chemical Ionization (C.I), Electrospray Ionization (ESI) and Matrix Assisted Laser Desorption Ionization (MALDI) of various classes of compounds ranging from low to high molecular weight.
Course

Content
Introduction
Gas phase ion reactions using Electron Impact (E.I) source
E.I fragmentation patterns of different classes of compounds and their spectral interpretations.
Interpretation of Fast Atom Bombardment (FAB)
Analysis of polar compounds by Electrospray ionization mass spectrometry (ESI-MS)
ESI-fragmentation patterns of different classes of compounds and their interpretations
ESI-MS analysis of proteins/peptides
Spectra interpretations of ESI-MS
MALDI-MS analysis of polar compounds and their spectral interpretation
Use of modern software for MS spectral interpretation
Introduction

of the Speaker

Dr. Syed Ghulam Musharraf is an Associate Professor at H.E.J. Research Institute of Chemistry, University of Karachi. He obtained his Ph.D. from University of Karachi. Dr. Musharraf has over 90 research publications in reputed international journals. His current research is based on the utilization of modern mass spectrometric approaches as a powerful analytical tool in (1) proteomics and metabolomics studies for the search of bio-signatures in lung, oral and breast cancers which are common cancers in Pakistan, (2) screening and optimization of algal oil in Pakistani algae for biodiesel production, (3) development of protonated / deprotonated fragmentation pathways and structure fragmentation relationship (SFR) of pharmacologically significant classes of natural products, and (4) LC- and GC-MS method development for marker compound analysis in Pakistani agricultural products and commercially important plant extracts.
Schedule

of Lectures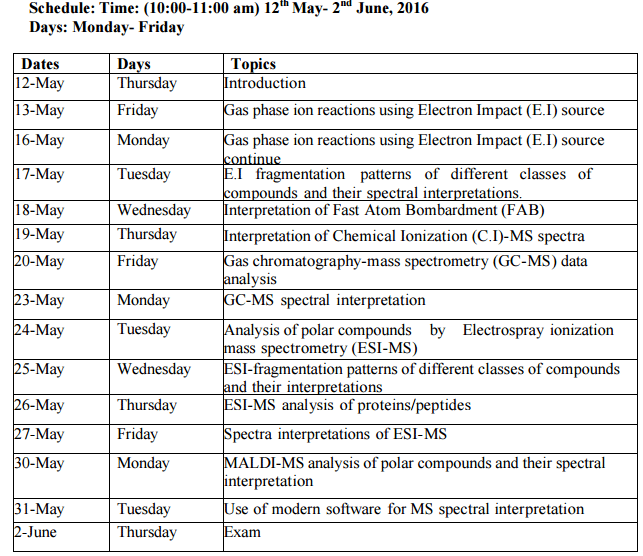 Regis

tration

For registration, kindly contact VEPP Focal Person in your University. The L. E. J. Center will issue a certificate (1 credit hr) to successful participants.

Click Here to find focal person in your university.
Event Title: Online Course: Findings from Mass Spectrometric Data and How to Solve the Mass Spectra

Event Date: May 12, 2016

Event Venue: Video Conferencing Studios / Rooms of Participating Universities AND Video Conferencing Facility, L.E.J National Science Information Center, ICCBS, University of Karachi, Karachi, Pakistan
FOR

CORRESPONDENCE

Dr. Sheeba Naz
Manager
Virtual Education Project Pakistan (VEPP)
UAN: 111-222-292 Ext 274, 275
Email: [email protected]