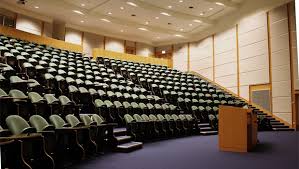 Virtual Education Program Pakistan, International Center for Chemical and Biological Sciences (ICCBS), University of Karachi is organizing an online lecture of Prof. Dr. Waqar Ahmed (Institute of Nanotechnology and Bioengineering, School of Medicine and Dentistry, University of Central Lancashire, UK) on nanotechnology entitled "A Small Perspective on Nanotechnology" on June 26, 2014 at L.E.J. National Science Information Center, International Center for Chemical and Biological Sciences (ICCBS), University of Karachi.
This lecture will introduce nanotechnology, give a historical perspective, highlight area where nanotechnology can make a difference and discuss recent commercial applications, some examples of research in carbon based thin films and materials will be given.
Introduction of the Speaker
Currently Professor Ahmed is the head of UCLAN Institute of  Nanotechnology and Bioengineering, holds the Chair in Nanotechnology and Advanced Manufacturing and is the Divisional Leader for Nanomedicine in the new School of Medicine and Dentistry. Educated at UK Universities of Salford, Strathclyde and Warwick he has established himself as a leading international authority in the emerging and exciting field of Nanotechnology. He has authored over 500 research papers and articles, over a dozen books and been an invited keynote speaker at international conferences throughout the world. Prof Ahmed has served as founding editor-in-chief of several journals including International Journals of Nanomanufacturing; Nano and Biomaterials; and Nanoparticles and coedits the Oxford University Press Book Series on Nanomanufacturing with Prof. Jackson from Purdue University. He has also chaired numerous conferences, committees and sessions in the USA, China, Europe, Russia and Middle East. Professor Ahmed is a Fellow of both learned societies Royal Society of Chemistry and the Institute of Materials, Minerals and Mining. He holds honorary and visiting Professorship worldwide at prestigious Universities including Sichuan university
(China), Purdue University (USA), Tenessee Technological University (USA), Manchester Metropolitan University (UK), University Roma Torvagata (Italy). He is passionate about helping people realize their full potential to make this world a better and happier place for everyone.
Registration
Registration is not required to attend this lecture. For more details click here.
Event Title: Lecture: A Small Perspective on Nanotechnology

Date: June 26, 2014 – Time: 10:00 am

Venue: Video Conferencing Room, L.E.J. National Science Information Center, International Center for Chemical and Biological Sciences (ICCBS), University of Karachi, Karachi, Pakistan