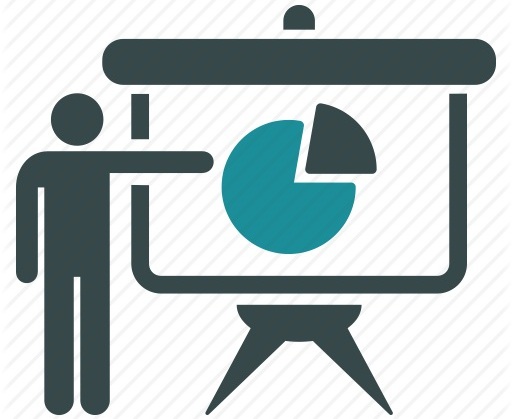 Virtual Education Project Pakistan (VEPP) is going to organize a free online course entitled "Reactive Intermediates" by Prof. Yasar Kemal Yildiz commencing from March 14, 2016 to March 18, 2016.
About

this Course

This course is of 1 credit hour. The aim of this course is to provide detailed exposure to some of the key areas of organic chemistry including, be able to define: homolytic cleavage, heterolytic cleavage, carbene, allenes, nitrene and allenes reactive intermediates, transition state, reaction mechanism. To know the hybridization of the following reactive intermediates: Carbenes, nitrenes and allenes. Be able to classify of the following reactive intermediates as electron deficient and or electron rich. To know the geometry and the ideal bond angles of carbenes, allenes and nitrenes. Syntheses of carbenes, allenes, and nitrenes. Reactions of Carbenes, allenes and nitrenes.
Course

Content
Classification of Reactive intermediates in organic chemistry: carbocations, carboanions, radicals, carbenes, allenes, nitrenes and singlet oxygen
Properties and Generation of Carbenes
Reactions of Carbenes
Properties and Generation of Nitrenes, Reaction of Nitrenes
Proporties and Generatin of allenes , Reaction of Allenes
Introduction

of the Speaker

Professor Yasar Kemal Yildiz was born in 1963 in Kayseri- Turkey. He had completed B.S. in 1988, and completed his Ph.D. in 1993 from Ataturk University, Erzurum. He has worked on Organic Chemistry (Synthesis of strained cyclic allenes and Plant Chemistry). He served as full Professor in 1996 at Aksaray Universty, Turkey. He has completed his Post-doctoral research in 1997 from the University of Leeds, England and also completed Post-doctoral research in 2000 from the H.E.J. Research Institute of Chemistry (ICCBS), University of Karachi, Pakistan. He has 15 research Publications.
ENROLLMENT

THROUGH VIRTUAL EDUCATION PROJECT PAKISTAN
Relevant departments at participating institutions will offer the course to their own students and enroll eligible students in the course.
The department will make the schedule of class meetings known and ensure the delivery of lectures with the help of university Technical Coordinators.
The department will keep attendance record of the registered participants.
The department will conduct exams/tests and grade tests according to keys provided by the lecturers.
Departments will accept results and grant credit for the course to qualified registered students.
Departments will coordinate closely with focal persons to carry out all these activities and arrange for an online Students Evaluation of Teachers (SET).
PROGRAM

DETAILS

Date: 14th February to 18th March, 2016
Day: Monday, Tuesday and Thursday (02:00 P.M. to 04:00 P.M.)
Wednesday and Friday (11:00 A.M. to 01:00 P.M.)
Venue: L.E.J. National Science Information Center, and video conferencing rooms of participating Universities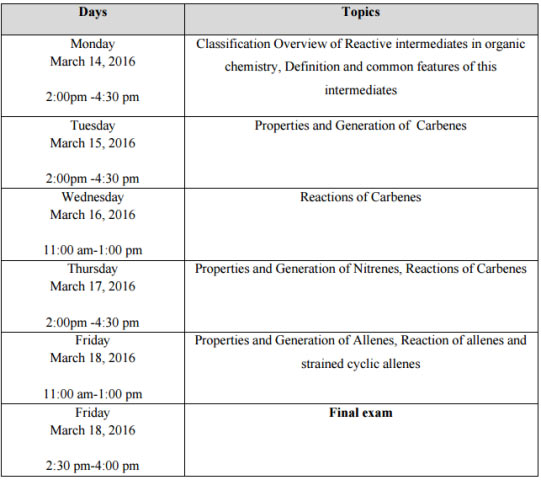 REGIS

TRATION

For registration, kindly contact VEPP Focal Person in your University. The L.E.J. Center will issue a certificate of (2 credit hrs) to successful participants.

Click Here to find focal person in your university.
Event Title: Online Course: Reactive Intermediates

Event Date: March 14-18, 2016

Event Venue: Video Conferencing Studios / Rooms of Participating Universities AND Video Conferencing Facility, L.E.J National Science Information Center, ICCBS, University of Karachi, Karachi, Pakistan
For

Correspondence

Sheeba Naz
Manager
Virtual Education Project Pakistan (VEPP)
UAN: 111-222-292 Ext 274, 275
Email: [email protected]