Functional Groups are groups of atoms in organic molecules that are responsible for the characteristic chemical reactions of those molecules. In the general formulae below 'R' represents a hydrocarbon or hydrogen and 'X' represents any halogen atom.
Functional groups described in this infographic: Alkane, Alkene, Alkyne, Alcohol, Ether, Epoxide, Haloalkane, Aldehyde, Ketone, Carboxylic Acid, Acid Anhydride, Ester, Amide, Acyl Halide, Amine, Nitrile, Imine, Isocyanate, Azo Compounds, Thiol and Arene.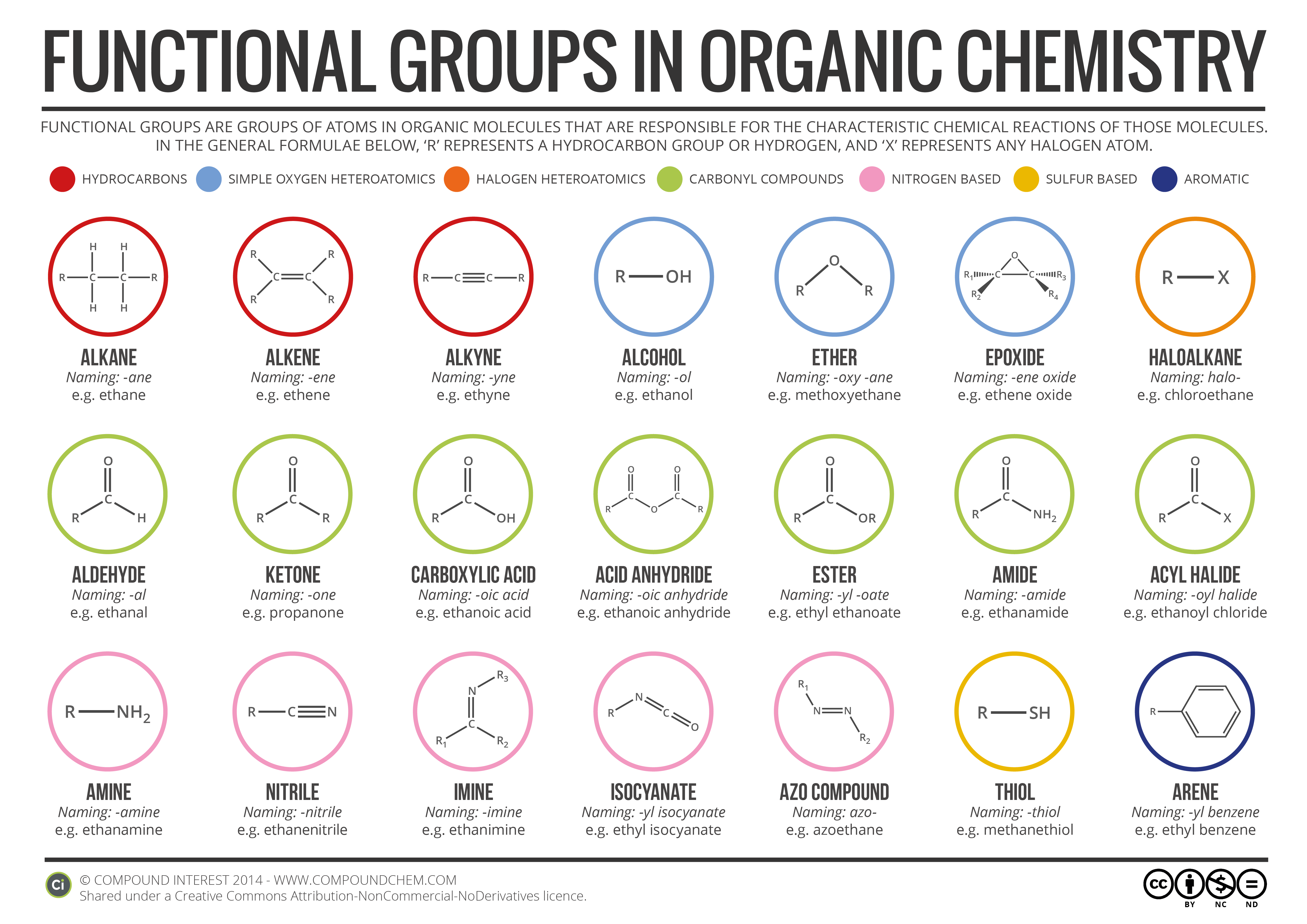 click on image to enlarge
Read full article and download pdf of this infographic on Compound Interest.