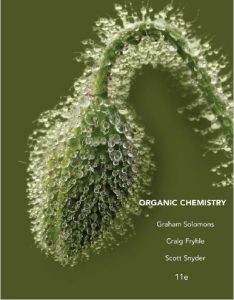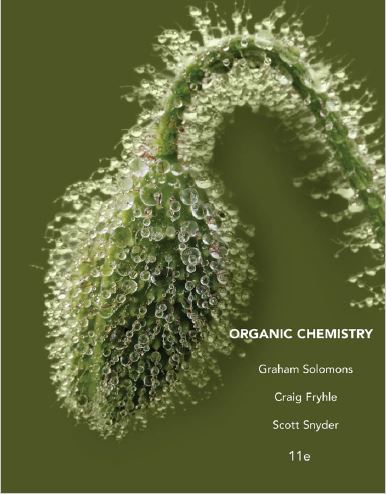 Free download Organic Chemistry (11th edition) written by T.W. Graham Solomons, Craig B. Fryhle and Scott A. Snyder in pdf.
According to the authors; with this edition we bring Scott Snyder on board as a co-author. We're very excited to have Scott join our team. Scott brings a rich resource of new perspectives to the book, particularly in the arena of complex molecule synthesis. Scott has infused new examples and applications of exciting chemistry that help achieve our goals. In addition to adding his perspectives to the presentation of core chemistry throughout the book, Scott's work is manifest in most of this edition's chapter openers and in all of the chapter closers, couched in a new feature called "Why do these topics matter?".
Throughout the book, we have streamlined or reduced content to match the modern practice of organic chemistry, and we have provided new coverage of current reactions, while maintaining our commitment to an appropriate level and breadth of coverage.
Con

tents
The Basics Bonding and Molecular Structure
Families of Carbon Compounds Functional Groups, Intermolecular Forces, and Infrared (IR) Spectroscopy
Acids and Bases An Introduction to Organic Reactions and Their Mechanisms
Nomenclature and Conformations of Alkanes and Cycloalkanes
Stereochemistry Chiral Molecules
Ionic Reactions Nucleophilic Substitution and Elimination Reactions of Alkyl Halides
Alkenes and Alkynes I Properties and Synthesis. Elimination Reactions of Alkyl Halides
Alkenes and Alkynes II Addition Reactions
Nuclear Magnetic Resonance and Mass Spectrometry Tools for Structure Determination
Radical Reactions
Alcohols and Ethers Synthesis and Reactions
Alcohols from Carbonyl Compounds Oxidation–Reduction and Organometallic Compounds
Conjugated Unsaturated Systems
Reactions of Aromatic Compounds
Aldehydes and Ketones Nucleophilic Addition to the Carbonyl Group
Carboxylic Acids and Their Derivatives Nucleophilic Addition–Elimination at the Acyl Carbon
Reactions at the A Carbon of Carbonyl Compounds Enols and Enolates
Condensation and Conjugate Addition Reactions of Carbonyl Compounds More Chemistry of Enolates
Amines
Phenols and Aryl Halides Nucleophilic Aromatic Substitution
Special Topic: Carbon-Carbon Bond-Forming and Other Reactions of Transition Metal Organometallic Compounds
Carbohydrates
Lipids
Amino Acids and Proteins
Nucleic Acids and Protein Synthesis
Free download Organic Chemistry (11th edition) written by T.W. Graham Solomons, Craig B. Fryhle and Scott A. Snyder in pdf. from following download links.
Kindly follow these instructions to unlock the download link(s). Sometime download link(s) is/are not visible on mobile devices, so if you face this issue, kindly do visit this page via laptop/desktop computer.
Password for Download Links: chemistry.com.pk
File Size: 83.3 MB. Pages: 1255. Download Instructions. Kindly read the disclaimer.
You may also like to download:
Free Download Hundreds of Best-Selling Chemistry Books from HERE.
P.S: If the download link(s) is/are not working, kindly drop a comment below, so we'll update the download link for you.
Happy downloading!