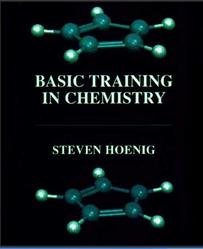 Basic Training in Chemistry is written by Steven L. Hoenig, Ridgewood, New York and published by Kluwer Academic Publishers in 2002.
Basic Training in Chemistry consists of 6 main chapters which are as follows.
General Chemistry
Inorganic Chemistry
Instrumental Analysis
Units and Measurements
Mathematical Concepts
This book covers very basics of chemistry. Free download Basic Training in Chemistry written by Steven L. Hoeing by clicking on download button. This external download link is tested manually and found free of viruses.

Download Instructions
After opening download link press ctrl + S to save this book OR click on file menu a drop down menu will open than click on Download to save this book.